The Golden Visa Residency Permit in Portugal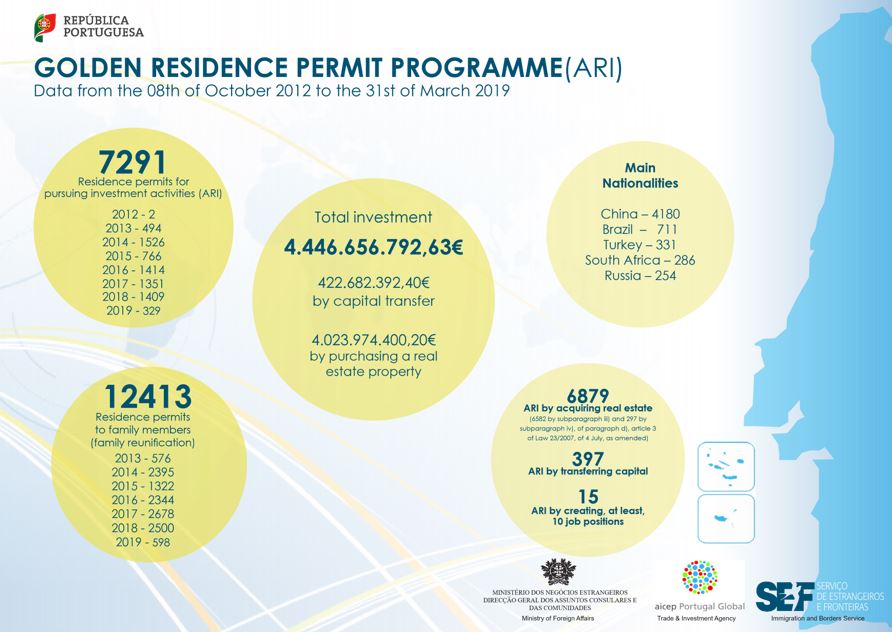 These are the latest stats on the Golden Visa Program in Portugal.
The Portuguese Golden Visa program is considered one of the most successful and secure Residency Permit Programs in Europe, a reliable and quick process to provide you and your family a Passport to Europe!
With a minimum investment of 500.000€ in Real estate maintained over a period of 5 years, and meeting all the legal requirements, you can apply for a Visa, and later on a European Passport for you and your close family, and secure your place in one of the safest and more stable countries in the World, with an excellent health care system, access to education, and amazing weather and hospitality!
At Mackenzie, we can assist you throughout the whole process, from property acquisition, to legal advisers, through the whole bureaucratic process, to the actual settling of you and your family in our beautiful country.

For more information email us: enquiries@mackenzie-realestate.com