Mackenzie Portugal is visiting South Africa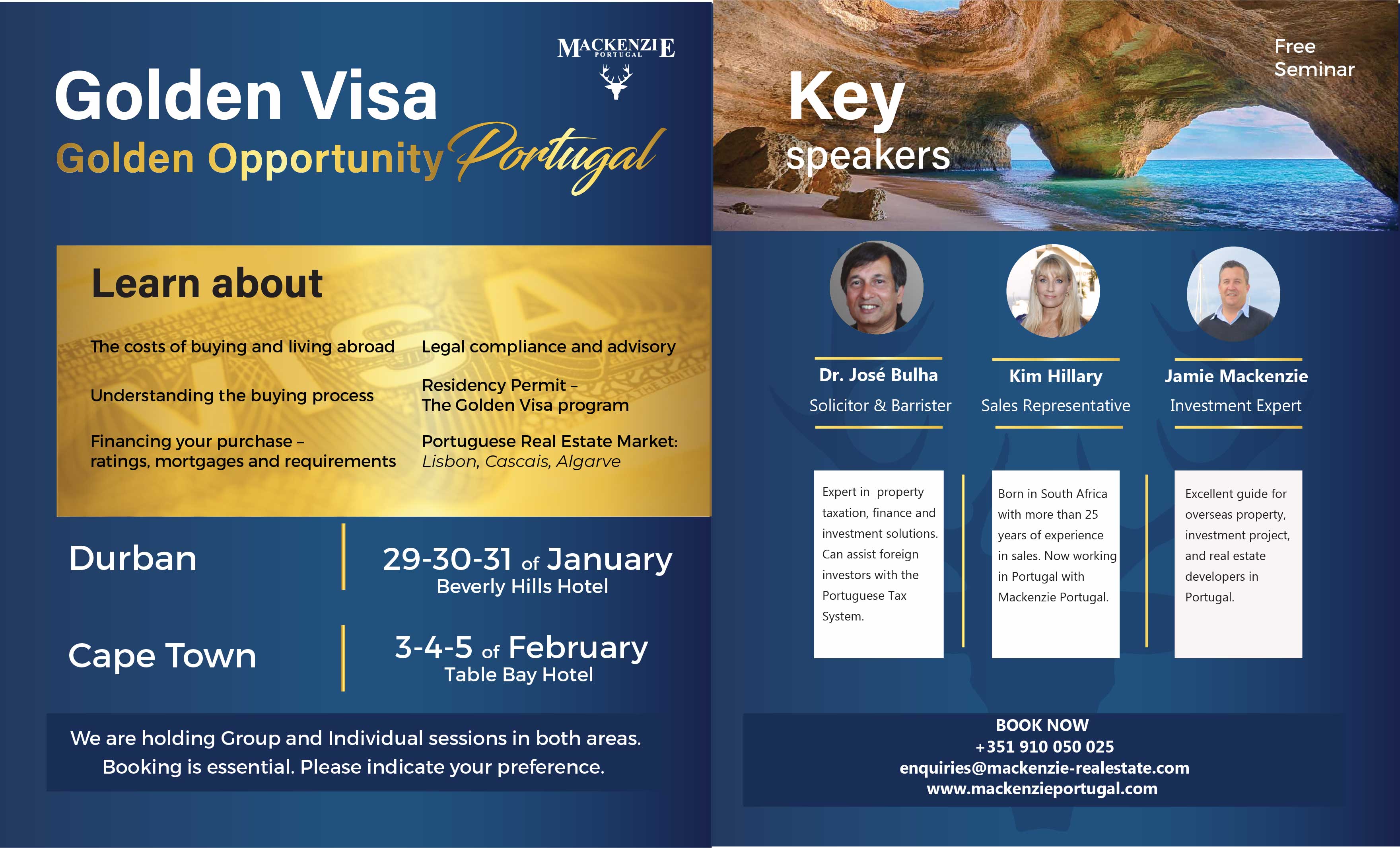 Golden Visa - Golden Opportunity in Portugal
We will be holding Free seminars in Durban and Cape Town in 2020.
At the seminars you will learn about:
The costs of buying and living abroad
Understanding the buying process
Financing your purchase
Legal compliance and advisory
Residency Permit- Golden Visa Program
Portuguese real estate market
Sessions will be held as follows:
Durban - 29-30-31 January
Cape Town- 3-4-5 February

Key speakers from Portugal will attend the seminars.
The key speakers are :
Dr.José Bulha - Solicitor and Barrister
Jamie Mackenzie- Investment Expert
Kim Hillary- Sales Representative
They will be there to share knowledge and answer your questions .
If you would prefer individual sessions these can be arranged.
Booking is essential.
Contact enquiries@mackenzie-realestate.com for more details or more information on the program.